Oh hey guys. I am sitting typing this on my phone in the Mwanza airport "departure lounge", which is really just one room with a bunch of chairs. They are selling samosas at the snack bar and advertising for season one of Prison Break on the TV.
We have been travelling for a solid 43 hours at this point and still have one flight to go. I can't wait to get to Kigoma, not just to finally meet the senior Kneppers and the rest of the Hope of the Nations staff, but to get out of an airport for the first time in two days.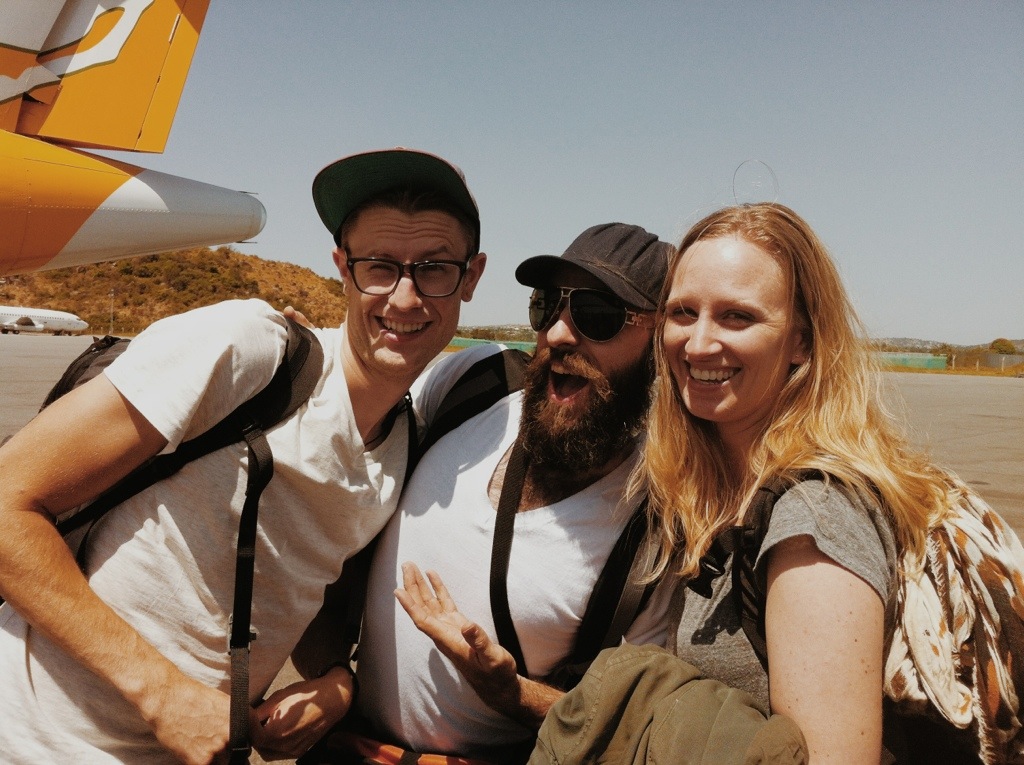 Our adventures started in Toronto, where our flight to London was delayed by two hours. Unfortunately this caused us to miss our connecting flight to Nairobi the next morning. When we landed in London, we were shuffled into a huge line with other misplaced travellers from around the world. Our team has really come together in unity to perfect the art of waiting in line on this trip.
Josh managed to get us on a new flight to Nairobi, which arrived this morning just in time to make our connector to Mwanza. Our bags did not make the same flight but will be arriving separately tomorrow. We hope.
We also had a little bit of a scare in Heathrow when one of our team members was told by a ticket agent that her passport was too damaged to use. It hadn't been a problem for any of the other flights so far, but apparently "Canadian airports are much less strict about rules and regulations" than British ones. We used some of our eight hour layover time in Heathrow talking to different people from the airline, and ultimately it came down to the manager at the gate to decide if her passport was usable. All of us lined up behind her and gave the manager the missionary puppy dog eyes and she gave the damaged passport the ok.
When we got to Nairobi, we discovered that two of our team members had been booked on a different flight and had to arrive later in Mwanza than the rest of the team. Their flight included a stop at Kilimanjaro, so they have been all over Tanzania today. They arrived with about five minutes to spare before our Kigoma flight which is boarding…now!
There have been so many small mercies and miracles these last two travel days. I've been thinking a lot about that verse in Exodus where God promises, "My presence will go before you and I will give you rest." I've found that to be so true in all this travelling. He has prepared a way and literally been my strength and rest when sleep is hard to come by.
Everyone is doing well and in pretty good spirits. My feet swelled to epic proportions after the flight to Nairobi, but don't worry guys, I remembered to pack flip flops in my carry on.
Considering we have been flying, gone through two eight hour layovers and had little sleep for the past two days we are still a fairly cheerful bunch. I will try to update again after we get back from safari on Wednesday, hopefully by then our bags will have caught up with us!