A few years ago my parents bought a house in Surprise, Arizona. Yep, the town is actually called Surprise! It's just outside Phoenix. When my Dad retired at the end of last year they headed off to fulfill their destiny as snowbirds and I joined them over the Easter weekend.
We went to see an art light installation at the Desert Botanical Garden by Bruce Munro. There were all these lights strung over an entire mountain. It was so cool but didn't really translate well into iPhone photos. Here are some more professional photos if you're into that kind of thing. 
One thing I wanted to do on this trip was see the Grand Canyon. I'd never been before and it's one of those bucket-list type destinations that I wanted to cross off. It's a solid three hour drive from Phoenix, so my parents were real troopers to take me. Especially my Mom, who is terrified of heights.
Mom also warned me that it'd be really cold and possibly snowing at the summit. I believe my reaction was, "Pfffffft! It's the desert, how cold can it be?!" Always listen to your mother, folks. I'm fairly certain I got frostbite.
We spent the night in Flagstaff after our Grand Canyon adventure. We went out for dinner to this pub that turned into a country dance saloon halfway through our meal. Every kid growing up in Alberta learns line dancing and how to two step in gym class (seriously), but this was a whole other level. The guys were spinning the girls around and everyone really knew what they were doing. Impressive. From Flagstaff we took the scenic (literally) route back through Oak Creek Canyon and down through Sedona. We stopped for a quick hike at Bell Rock. It was hot.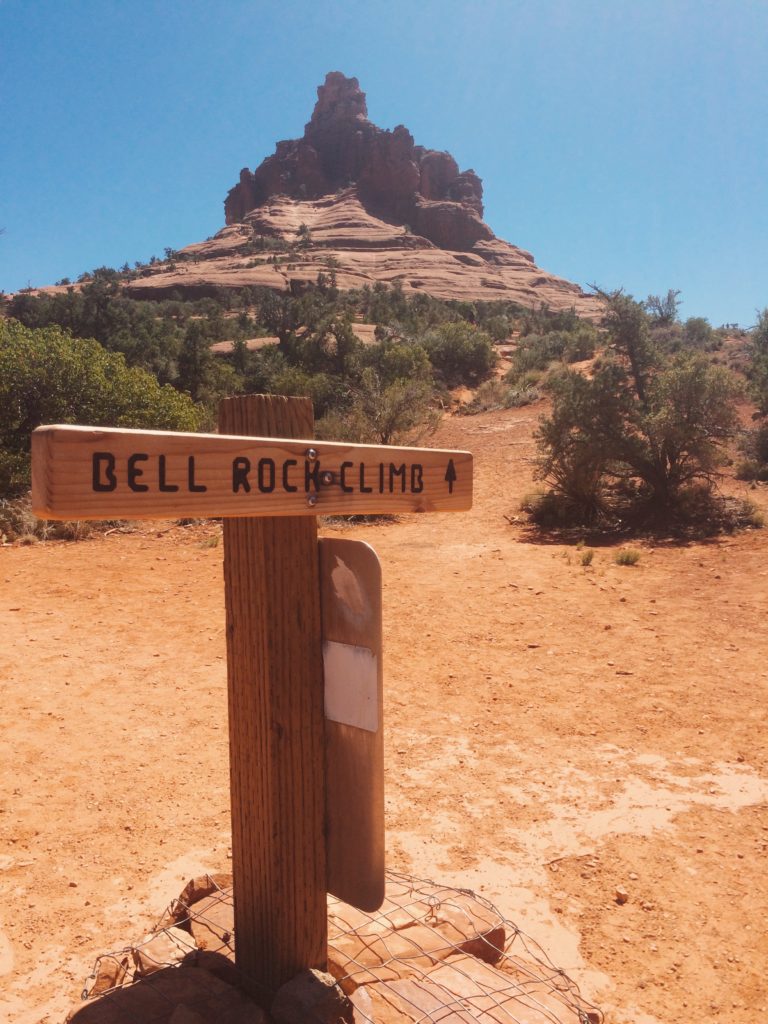 One of the coolest things we did on this trip was visit the Musical Instrument Museum. I had no idea something like this even existed, let alone why it would be in the middle of the desert in Arizona. It's huge, and has instruments from all over the world. You get this headset that knows where you are in the museum and plays music featuring the instruments you're looking at as you walk up to the display. I could have spent two whole days in there, honestly. If you have a chance, go. This is Dizzy Gillespie's real live actual trumpet:
And they had the first piano Steinway every built (in his kitchen!). This is not that piano but I thought it was amazing to see all the parts split up like that.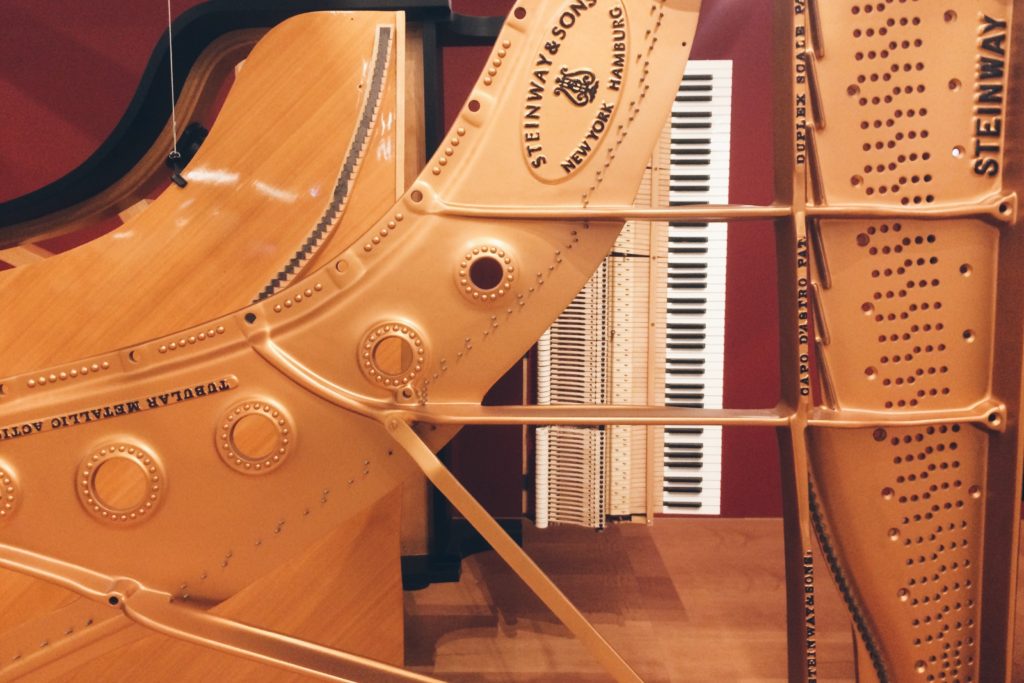 Dad and I also went to In-n-Out burger on my last day and stocked up on some key items from Trader Joe's. I'm sure I'll be back, since my parents live there for half the year now (and it's cheaper to fly there than to Edmonton). I need to go back to the MIM and see everything I missed because we ran out of time. And I want to spend a bit more time by the pool.